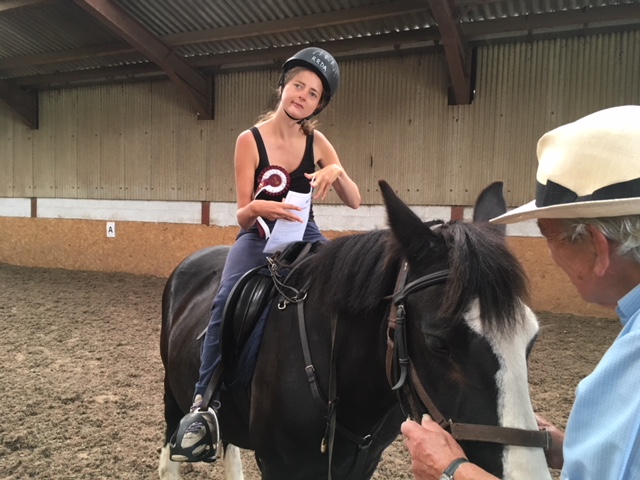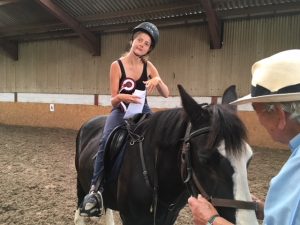 Congratulations to Anna who was presented with a lovely rosette for the poem she wrote called 'Keira' for the RDA UK Writing competition.  Here is her lovely meaningful entry
She rides on my back, joy in her heart.
I move to her slightest touch, willingly
Feeling her weight guiding me, massaging me.
We are connected: mind, body and soul.
With each subtle turn, I know her thoughts.
Elegantly using her hips, to change the reins.
We are communicating. Gracefully
Whispering secrets, sharing love together.