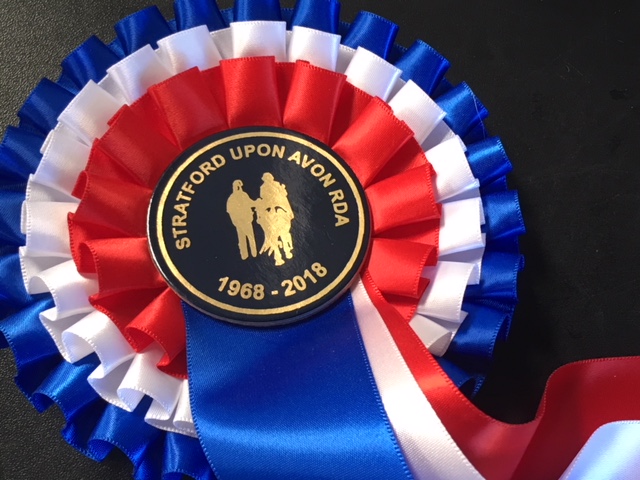 A happy afternoon!
On a lovely Thursday afternoon, fifteen of our riders, along with their parents, carers & families, came along to Home Farm to join in activities & celebrate the Group's 50th anniversary. Riders completed our version of the Countryside Challenge in the outdoor arena. They also took part in gymkhana games – Billy & Harrison, riding little Marco had the advantage of less distance to stretch for the cups! Riders had the opportunity to ride different ponies.
Charlotte & Diesel were a great partnership and Louis was very happy riding Kiera. It was lovely to see riders from our different sessions riding together & getting to know each other. As well as riding, everyone had a go at decorating horseshoes, hobby horse races & guessing the ponies name, pin the tail on the horse and guessing what their ponies can or cannot eat.
Picnics were enjoyed & everyone went home with a celebratory rosette. Thanks to Dan, for the use of the facilities, Carl for supplying horseshoes, Bill Levett for the rosettes & everyone who kept us going by providing cakes. Although busy, the afternoon was a huge success, due once again to the efficient, well-oiled machine that is "Team Stratford". A huge thank-you to everyone who contributed to making this such a memorable event.