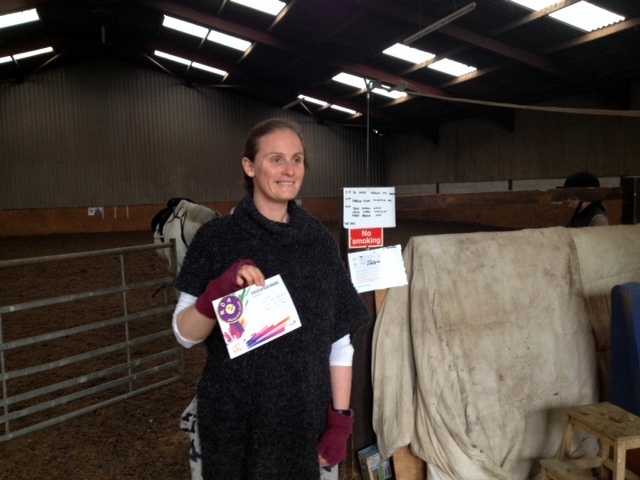 Fi achieved a long held ambition to enjoy a hack around the fields on Alfie, an experience described in her own words, "when I go on a hack, I love the outdoors, nature and the wind across my face, I enjoy the independence horse riding brings me".
Karen, her Coach, then received these lovely words from Fi's mum, "A huge thank you again to yourself and your team for enabling Fi to experience a huge sense of purpose and fulfilment.  It is so lovely to see the smiles on your faces as she works through each session.  Particular thanks to Verena and Val, as like yourself, Karen, they have been there from the beginning.  It is so gratifying for all of us to see such progress being achieved under your excellent tutelage and trust. Thank you all from the bottom of my heart. The lifeline you are giving my daughter is priceless."
We are so pleased for you Fi and it is so rewarding for our volunteers to know that what we do is making a difference.