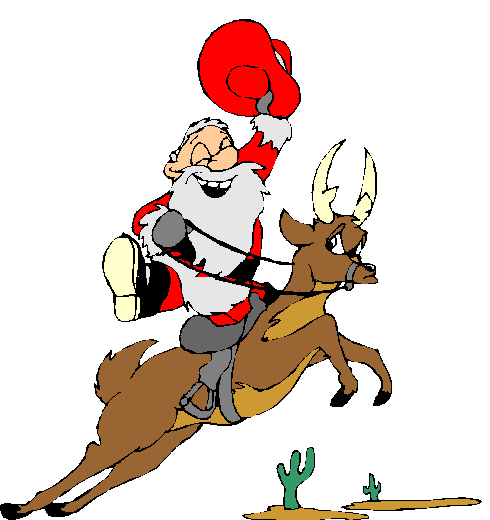 The Group held its Christmas Party on 9th December for all our riders, their parents, family and carers, volunteers and sponsors.  The hall was packed and it was lovely to share stories from the year as well as mulled wine and mince pies!  It was great to see the effort made with Christmas jumpers & hats, so different from the smelly riding clothes!!  We were joined by a surprise visitor dressed in red and sporting a big white beard who gave all our riders a gift.

After we had tried to eat all the food we held our Annual Awards Ceremony where many of our riders were presented  with various shields, cups and certificates by Ed Bracher, the RDA National Chief Executive, for all their achievements during the 2015 year.  Well done all of you.  A full list of award winners can be seen in our 2015 Newsletter. (click on link)  For those who could not attend their awards were presented at the stables. (see below for pictures of Lauren and Peter on their ponies.)
Our amazing volunteers were not left out with Val being awarded the Boris award for 'always being willing' and Beryl, Verena, Gill and Liz getting an 'Over and Above' award.
Jane was surprised to be presented with a 30 year Long service award as she had no idea it was so long as she has enjoyed it so much!
Alison also received a 20 year Long Service award at the stables a few days later. Thank you all for your commitment.
More pictures to follow.