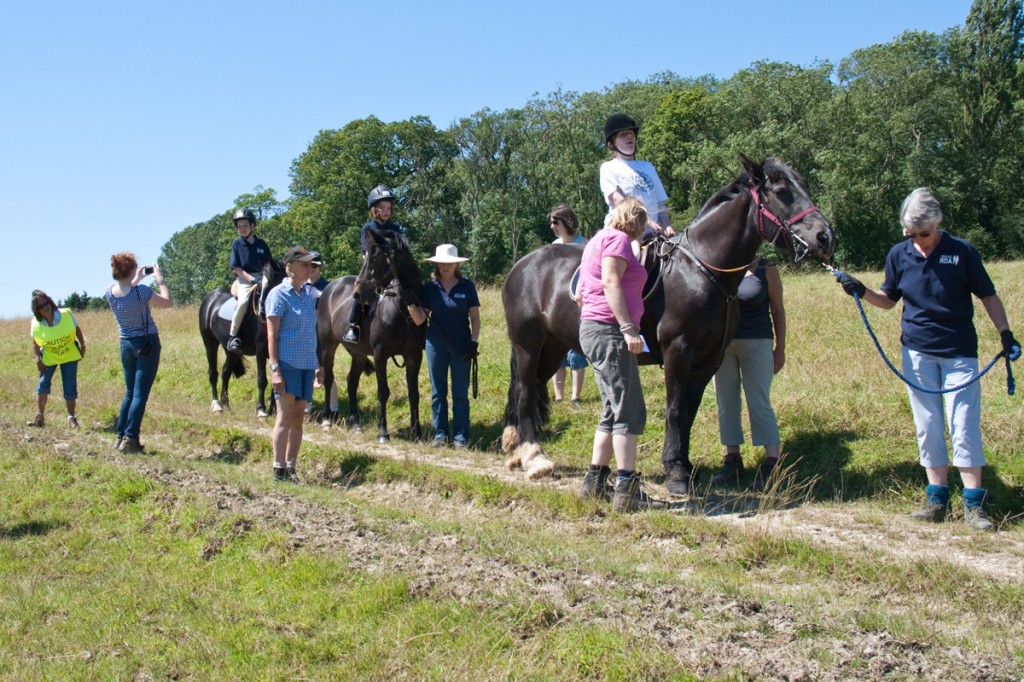 With the temperature in the high 20 degrees, our riders, Holly, Charlotte, Matthew, Sophia, Olivia, Leo, Arthur and Michael attended our first Summer Camp at Home Farm.
They were encouraged to catch Marco, Shadow and Meg and lead them back from the field. Then they groomed and tacked them up ready for riding. This is something that they do not usually have an opportunity to do, so they enjoyed the experience, whilst learning which brush does what and how and why you need to check hooves and pick out mud.
On Monday, they all 'mucked-in' to clean out the stables, filling water buckets and preparing the ponies beds. They made decorations for their riding hats and after playing games on horseback in the morning went on a treasure trail around the woods in the afternoon, dodging the branches and looking out for rabbits. They finally put the ponies back in the field for a well-earned rest!
Tuesday morning and after grooming they had a go at plaiting manes and tails and applying oil to hooves, making the ponies shine and look really smart. There was a lot of friendly rivalry when we held our 'Best Tail' competition. When not riding in the morning they looked at the tack and tried to remember, or learn what each part is called.
A Scavenger hunt around the field and copse was great fun in the afternoon, whilst the cleaning of the tack was less well received!
Wednesday morning was our 'Olympic gymkhana' with the winners receiving medals for entering the games. A great start before the fun to come from Team GB!
We looked at the colours of our ponies and decided that 'grey' is a boring colour, so patient Pebbles received a makeover. Now coloured red, blue, yellow and green, he looked much better!! The only problem was the heat dried the paint early, so it was a bit difficult to wash off. We do hope he didn't mind. We did enjoy ourselves!
A lovely camp which was enjoyed by ponies, riders and volunteers alike. Our riders learnt lots about ponies and how to look after them. We went home hot, tired and happy and so grateful for the lovely yard and riding out opportunities that it offers.
Roll on next year!