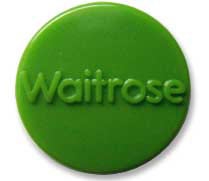 Waitrose Stratford has generously nominated Stratford upon Avon RDA as one of the charities to receive monies from their Community Matters scheme.  By placing a token in OUR Community Matters box you will help our Group provide an experience that benefits our riders health and wellbeing.
At the end of your shop, you'll receive a token to place in a box of the good cause you'd most like to support. The more tokens a cause gets, the bigger the donation they receive. Each month every Waitrose branch donates £1,000 (£500 in Convenience shops) between 3 local good causes that you choose.
PLEASE SUPPORT US. POST YOUR TOKEN IN OUR BOX.