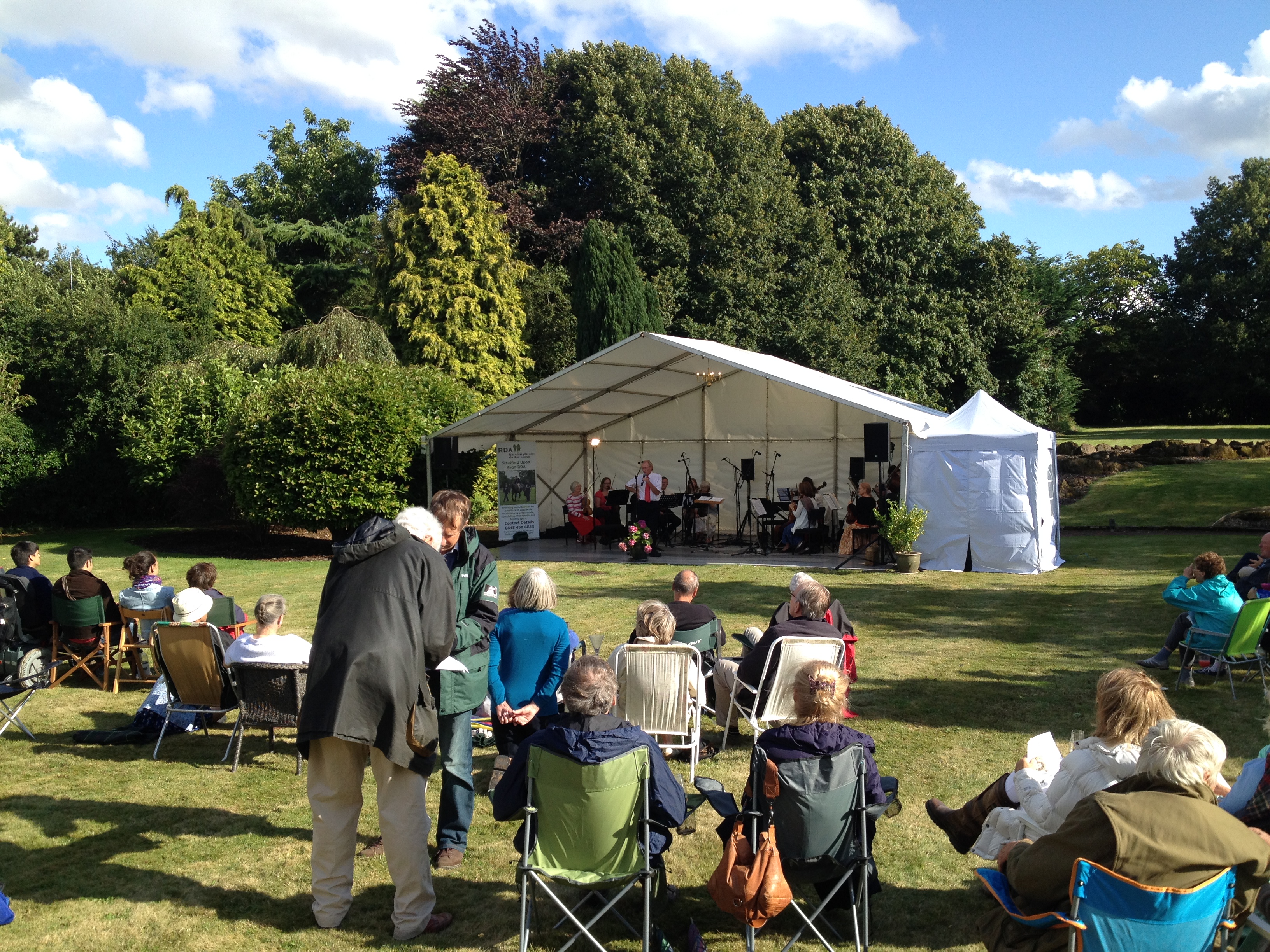 Corks popped, the orchestra commenced and the sun shone!  Our Concert kindly hosted by Graham Appleton of the A440 Chamber Orchestra in Adderbury on Sunday 10th August was an amazing success.
After the threat of Hurricane 'Bertha' we were unsure whether to cancel.  How pleased we were that it went ahead as the sun came out, people flowed through the gate and the event raised an astounding £3,000 + for our Group.
Riders Max and Leo on ponies Keira and Marco gave a short demonstration in the interval allowing us the opportunity of showing our audience what we do.
The orchestra was conducted by Kenneth Woods of the English String Orchestra – well until the very end when one of our volunteer's husband had a turn which he had bid for in the auction.  His balletic moves sent everyone home with a huge smile!
Can we give a huge thanks to our sponsors of the event, Brookhouse Engineering, Cherwell Valley Silos, Freeman & O'Carroll Contractors, Friends of Shennington, Listers Group, Phillips 66, Self Financial Planning and Mr & Mrs Gray.  Also Design One, the Upright One and Arcane Direct and our wonderful donators of auction and raffle prizes.
We all enjoyed the music and singing and with an added bonus of raising funds to help towards our livery and a new hydraulic mounting lift how else would you want to spend an afternoon?