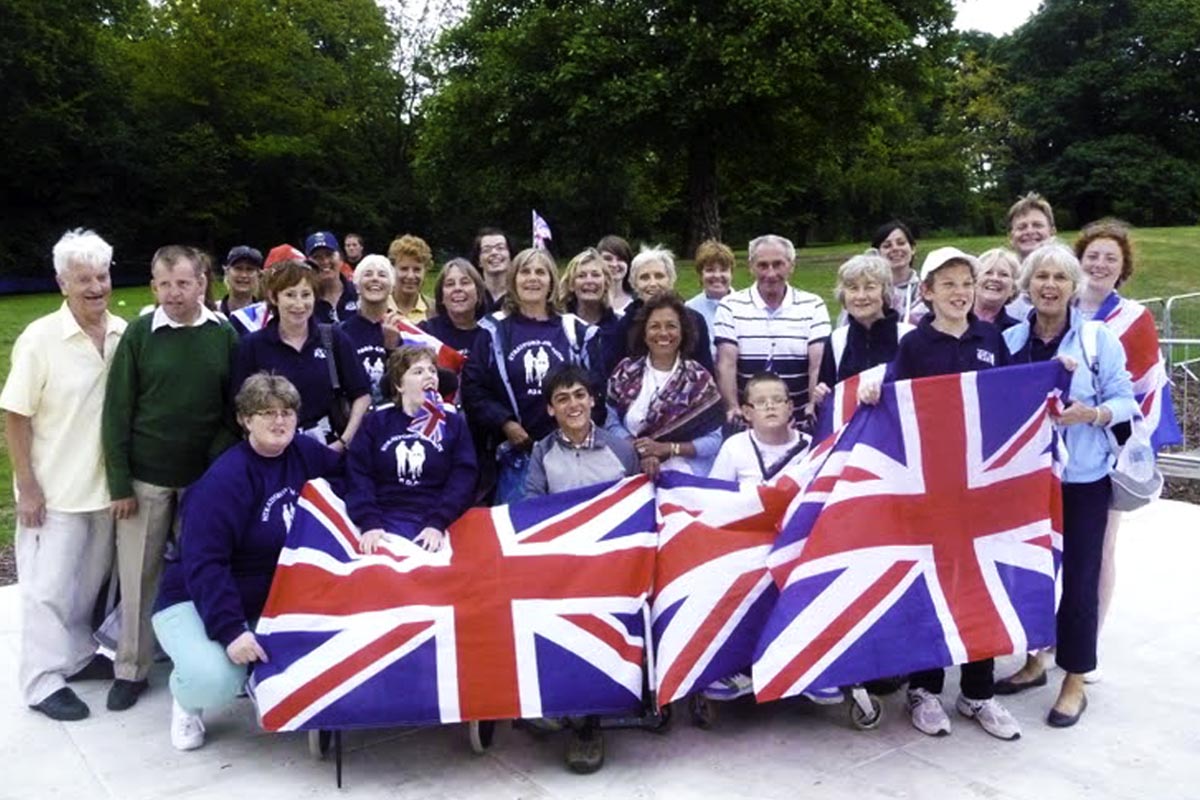 After almost ending up at the wrong venue, as our driver thought we were going to the main Olympic Park, over 40 riders, parents, volunteers and friends from our Group arrived at Greenwich to watch the Dressage.
We took to the stand in the blazing sun and sat and admired the fantastic venue.  Greenwich Maritime Museum in front of us and the skyscrapers of the City of London in the distance.
We were there to watch the Individual Freestyle tests (to Music) and medal ceremonies for both the Team and Individual Competitions.  It was a magical experience as we watched GB Debbie Criddle gain a Silver medal in her Grade 3 test and GB Sophie Christiansen ride a beautiful 1a test to gain her another Gold.  Her choice of music was very patriotic and matched the mood perfectly.  Both of these riders, along with Natasha Baker started riding at RDA groups and Lee Pearson who has won 10 gold medals for Para GB is a RDA Honory Vice-President and was supported by RDA in his earlier career.
In support of the Riding for the Disabled Association many of us had worn our Group polo shirts and one of our ex riders, Matthew and his Mum Karen, managed to mention RDA when they  were interviewed by a television crew.  We are always looking for PR opportunities!!!
One of our favourite moments however, was a lovely grey pony with the Irish Team who didn't care about all the other posh 'warm blood' horses and made up his own style wiggling his wide bottom to the music of Steptoe and Son and the Pink Panther.  Wouldn't we have loved him as an RDA pony?!!  Pat, one of our instructors, who was stewarding in the Collecting arena did try to persuade him to come and live with us, but did not succeed!!!
The day ended with a rousing 'God Save the Queen', especially by our rider Matthew, who was beside himself with excitement as we watched the GB Equestrian Dressage Team pick up their Team Gold medals for the 5th successive Paralympics.
After a big Group hug with photo opportunities, we left the Park to wend our way home, tired but taking with us fantastic memories of a great day out.