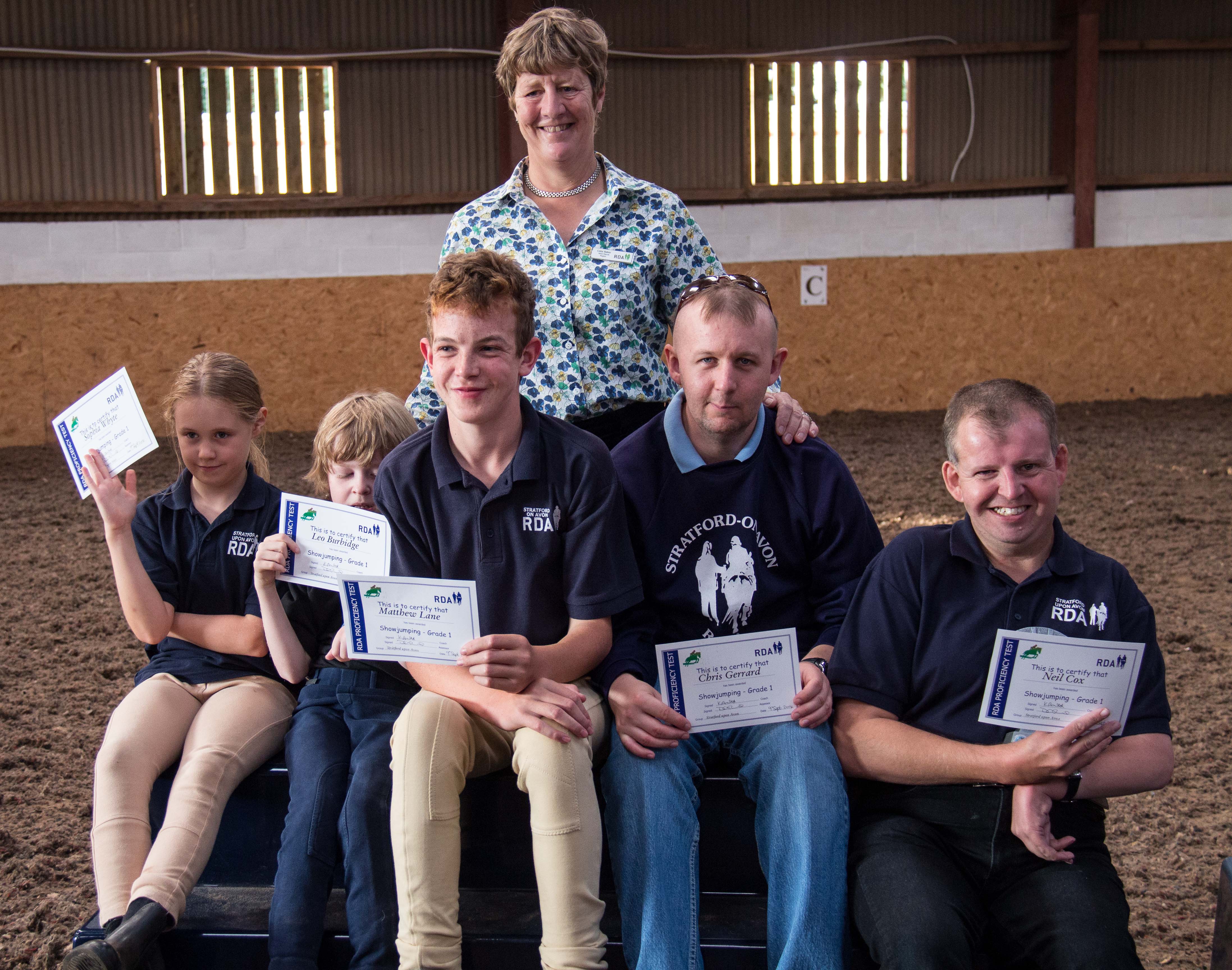 The Group held its Annual Awards Ceremony on 9th September and were delighted that sponsors and supporters were present to share in its achievements.  The afternoon commenced with a presentation from Stratford District Councillor Chris Mills who handed over a cheque for £3621.  The monies had been raised as part of his fundraising campaign when he was Chair in 2013/4.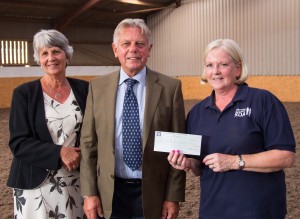 The riders were thrilled to be presented with various cups and shields for their achievements over the past year. The biggest award went to one of its smallest riders – Harrison, who won the South award for the 'Most Improved Rider'.  6 riders gained their Showjumping Level 1 Proficiency badge and 10 riders were given the new RDA Endeavour Award for various improvements in their riding such as 'learning rising trot'.  The fabulous team of volunteers were also recognised with Jasmine getting the Young Volunteer of the Year and Liz gaining the Boris award for 'always being willing'.  6 more had the Group 'Over and Above' award and Jill was presented with the RDA National Over and Above award by its Regional Chair, Celia Baker.
It was a very special afternoon with lots of happy and proud faces. We were so pleased that we could share this with, Chris and his wife, members of the Lions and some of our other sponsors and that they were able to see how their support impacts on our riders and their families.  We have been able to deliver 885 rides over the last year and hope to raise this to over 1,000 in 2015.