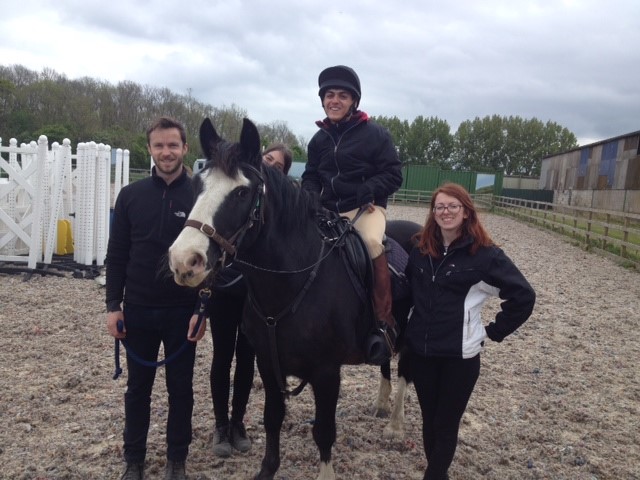 Max re-united with Kiera, during a recent training and promotional filming weekend……Training for what you may wonder??
In Spring next year, Max and his friends are undertaking an intrepid adventure – trekking to Everest base camp! Max will be riding a Nepalese horse on the 14 day trek to base camp, accompanied on foot by Livi, Giles and Candy. As many of you know, Max started riding with Stratford upon Avon Group aged 5. He's always been up for a challenge – trotting faster, jumping, transforming his pony into a unicorn! (Oops not sure I was supposed to mention that!) – so its no surprise he's setting himself an ambitious goal once again. However, this feat of endurance, perseverance and stamina is in a whole different league!  As well as the personal challenge, Max and his team are also raising awareness and funds for the new RDA National Training Centre at Lowlands. Want to know more? Click on the links to find out about the team, follow their preparation and training and learn how to support this exciting expedition.  Sponsor here 
 Please spread the word far and wide and support our rider Max and his  "Riding Everest" team in any way you can.