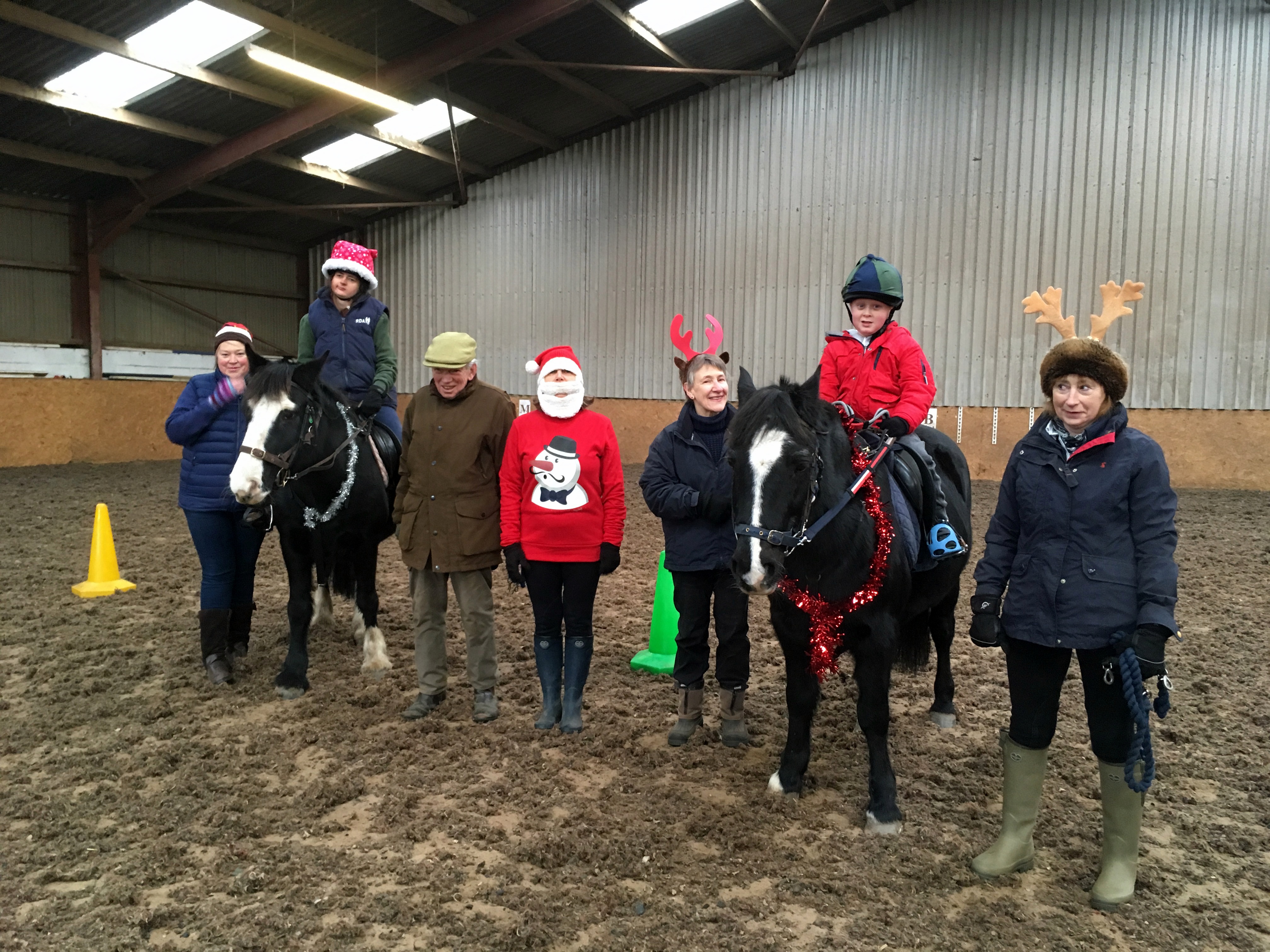 Christmas is coming – Tinsel and antlers, hats and jumpers, to the sound of festive music some of our Monday riders had fun today playing games and dressing the Christmas tree.  It was a bit parky but the helpers soon warmed up racing to collect hats, scarves and silly glasses!
Tuesday riders had fun acting out the Christmas Nativity, steering through a long and windy road, following the star, pretending they were shepherds and taking presents to the stable – lovely!
Only a few days to go …….