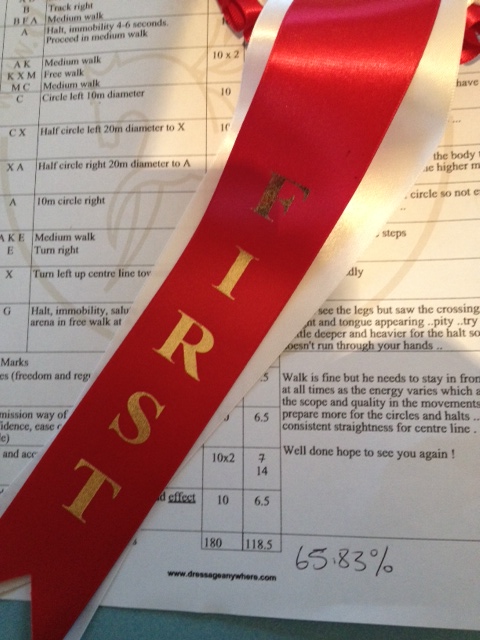 Success at first attempt! Whilst at Clwyd we decided to have a go videoing a dressage test, to submit online to RDA partner, Dressageanywhere.com. Congratulations to our guinea pig Jo W, winning first prize in her class. Brilliant results, particularly as Jo was riding her first ever test on Clwyd's Big Charlie.
Special thanks to Jas for keeping a steady hand to produce a clear video!
Dressageanywhere offers a great opportunity for our riders to compete and gain feedback from affiliated judges, without having to travel. Thanks Jo for the flying start!