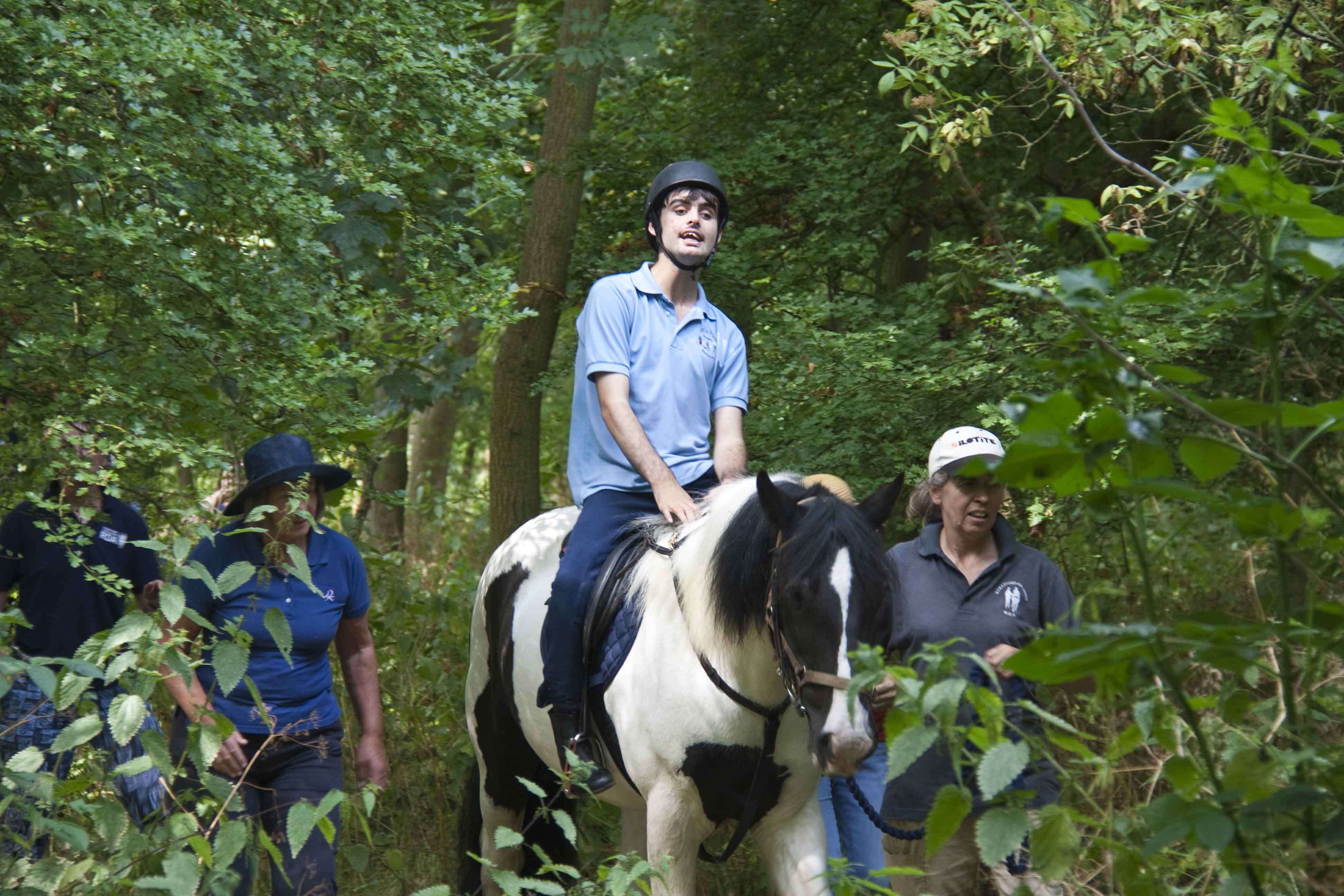 Last Monday we sadly said goodbye to Michael and wished him well at his new college.  Michael commenced riding with us in January 2005 when he was a lot shorter!  He has progressed well with his riding skills and hope that he will be able to continue with an RDA group near the college in the Autumn.
Michael and his Mum, Joy very kindly presented the group with a new trophy to be given annually to the rider who has progressed well with their showjumping skills.
Joy sent a message with the trophy. This was read out at our Awards Ceremony and we thank Joy for her kind words and for reinforcing our thoughts that we are bringing pleasure to our riders. "Good afternoon everyone, we are so sorry that we cannot be here today to personally express our sincere appreciation to you all for facilitating Michael's riding over the past years!! We can hardly believe that that length of time has passed and that Michael is now leaving to go off to college. When Michael started riding at Pittern Hill he rode Arthur, a small welsh mountain pony and has progressed to Badger , a large cob, with quite a few in between. To the calm, faithful horses thank you so much for the joy you have brought to Michael each week . Riding is a highlight in his week especially trotting!!  To Donna, Karen and Pat and the dedicated team of volunteers our heartfelt thanks to  you all for being here each week to enable Michael to ride not forgetting too all the hard work that goes on in the background.  To the other riders and your families we wish you well and thank you for your friendship over many years. As an expression  of our appreciation we would like you to accept this floating trophy to be awarded to the rider each year who has shown progress in their jumping skills."
We will miss you both and especially Michael's enthusiasm for trotting!