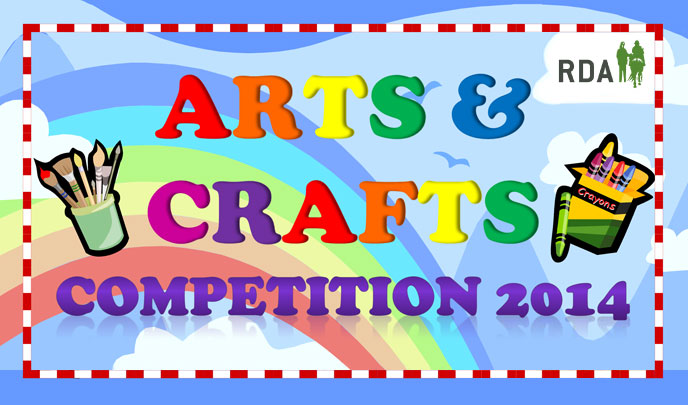 We are delighted to invite all our RDA participants to enter our Arts and Crafts Competition 2014. Participants can choose to work on an individual project or some groups decide to submit a group project. The artwork can take the form of a painting, drawing, collage, montage or even a sculpture.
Class 81: Paint Me A Picture
Class 82: Individual Paintings & Drawings
Class 83: Individual Collages & Montages
Class 84: Group Collages & Montages
Class 85: Individual Sculpture
Class 86: Group Sculpture
Closing date for entries: Tuesday 13 May 2014
The winners of each class at Regional level are then sent on for the final round of judging at Hartpury in July.
For further information about this exciting event and an Entry Form, please contact Donna Jenkins on 0845 450 6843 or email Arts & Crafts Competition 2014
We can't wait to see how creative you can be this year!